See more articles
Wavejet: a motorised surfboard
Want a surfboard with an engine? Here's the solution!
There is nothing better than getting close to the blue stuff at pace - and while surfing is great, the idea of something propelled by nature is always slightly incongruous to the powerboat Skipper. So how about a surfboard with a motor?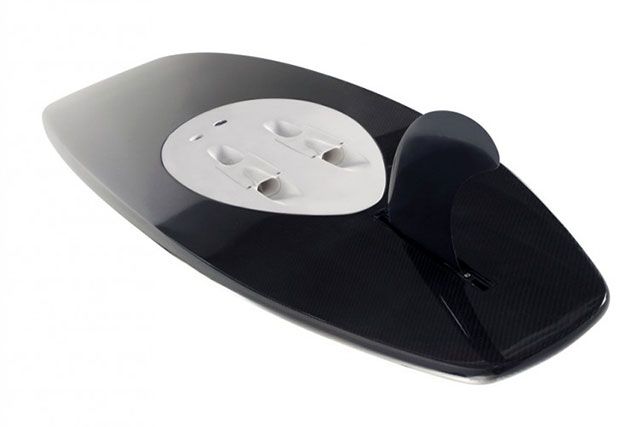 Fuelled by a pair of lithium-ion batteries and propelled by a pair of jet pumps providing 20 pounds of thrust, the board is operated via a wireless wrist-mounted controller, enabling the user to enjoy an hour of solid propulsion on a single charge. As well as representing a minor miracle of miniature engineering, this is a product that enables even a small powerboat to carry its own power-driven tender.

See Wavejet  for more. For some more cool powerboat 'toys' see Top 10 Coolest Superyacht Toys.