See more articles
Super tough sailing trousers from Gill
New Ocean Racer trousers are tougher than ever
Marine clothing specialist Gill has hit the market with a fabulous new Ocean Racing range, including a salopette which has a number of winning features.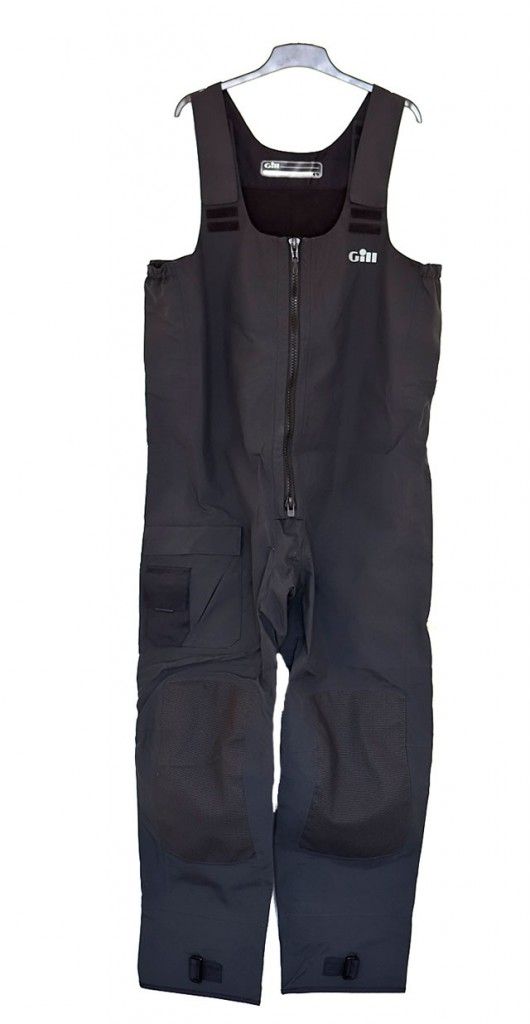 The major developments that caught our eye were the elimination of a seam in the back of the seat of the trouser - often where their waterproofability will fail first, and also the amazing fabric used to reinforce the seat and knees of the trousers. At least five times more wear-resistant in testing than Cordura and at least three times more wear-resistant than Kevlar, the technology is borrowed from motorcycle armour. We saw a pair which had been given a punishing workout by round the world racer Conrad Colman in the Global Ocean Race. They looked like they had stood up pretty well to us but the Gill team was keen to seen where they could improve things further.

Gill's Ocean Racing Salopettes are available online and from major retailers priced at £325 - not cheap, but worth it to stay dry. This is the very top product in the Gill range, and most of that price tag is due to the high specification materials used - if your sailing is less demanding it's worth considering their other products which are equally rigorously tested. See Gill Marine or your local chandlery for details.