See more articles
Smart and tough JCB phone from Motorola
Water and scratch resistant work-proof handset ideal for boaters
Motorola Mobility has launched a limited edition Motorola DEFY+ handset. Designed to add extra toughness to the company's renowned 'life-proof' phone, the Motorola DEFY+ JCB Edition features impressive protection for anyone who spends a lot of time in the rugged outdoors.

It comes with a 'visco-elastic' protective sleeve from JCB, as well as some bespoke applications, including a decibel meter, a torch, a unit converter and a calculator. Better still, for those who need to communicate remotely between multiple venues, the handset also includes a 'Push To Talk' feature, enabling you to use it as a walkie-talkie.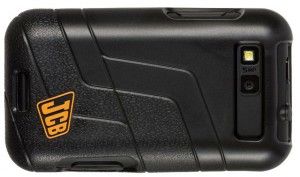 Additional features include a 12v charger with an extra long cable, a 1GHz processor for efficient Web browsing and a 3.7-inch high-resolution touchscreen display. As well as being water-resistant, scratch-resistant and dustproof, it also comes with a 5MP camera and a 1700 mAH battery for 7.1 hours of talk time or an impressive 16 days of standby operation.

Victoria McManus, UK Marketing Director of Motorola Mobility, said: "We're thrilled to be working with JCB on this bespoke Motorola DEFY+ device. The unique protective sleeve will pull on JCB's years of expertise to help us reach a new audience who we know are in need of a life and work-proof handset." Priced at £259.99, it is currently about as tough as a smartphone gets.