See more articles
Nine top motorboats
As the 'Motor Boat of the Year' award-winners have been announced, we take a closer look at each design


The New Year has once again kicked off with the traditional Motor Boat of the Year Awards at the Savoy Hotel in London, sponsored by Pantaenius, with representatives from the boat manufacturers and sales companies, together with marine industry and VIPs among the evening's 200 guests.




No fewer than 57 boats were shortlisted for the awards, encompassing nine categories, from the smallest 'Starter Boat' to the fast and furious 'Performance and Superboat'. And while Essex Boatyards won the 'Outstanding Service Award' and David King (Chairman of Princess Yachts) won the 'Judges' Special Award', this year's nine big category winners were as follows:



1. Starter Boat

Quicksilver Activ 645 Cabin
Manufacturer: Brunswick
UK dealers: CTC Marine & Leisure Group, Ferry Marine, Nauticalia Boats, Quadra Boats, R.I.B.S. Marine, Samspeed Marine, SeaMark Nunn Ltd, Yachthaven Marine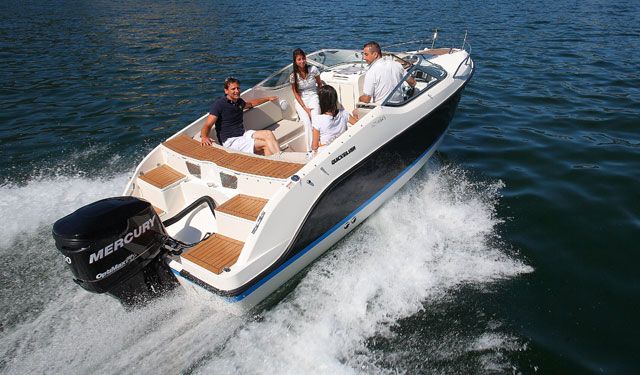 Quicksilver's Activ range, first launched in the UK at the 2011 London Boat Show, comprises eight hulls, from 4.3 to 6.75 metres in length, and ten models, incorporating Cabin, Open, Walkaround and Sundeck configurations. All have their merits but the 645 Cabin is a particularly useful exponent of the range's key assets, with clean, angular cockpit fittings, a beam-forward design, lots of internal space and plenty of access through the bow and stern. With communal horseshoe seating in the cockpit, a huge sun deck and a bright, well-ventilated cabin (with optional marine flush toilet), it provides an enormous amount of entertainment for very affordable money.




2. Wheelhouse and Walkaround


Botnia Targa 32
Manufacturer: OY Botnia Marin AB
UK Dealer: Wessex Marine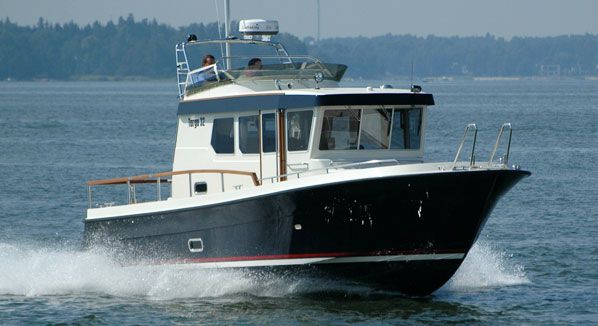 It's no great surprise to see the new Targa 32 from Finnish builder, Botnia Marin, taking the Wheelhouse and Walkaround prize. Widely known (and even more widely loved) as a genuine '4x4 of the seas', the 32 is positioned right in the middle of the famous Targa range, where its role is to replace the best-selling 31 model. It possesses all the practicality and durability of its forebears but it comes with slightly softer styling. It features the usual walkaround configuration with two cockpits, but it adds a more spacious pilothouse and some pleasant new interior refinements. While the twin D4/300hp installation is likely to be the most popular option, twin 370hp units should see it to a top speed in excess of 40 knots.




3. Performance and Superboat

Riva Iseo
Manufacturer: Ferretti Group
UK dealer: Ventura UK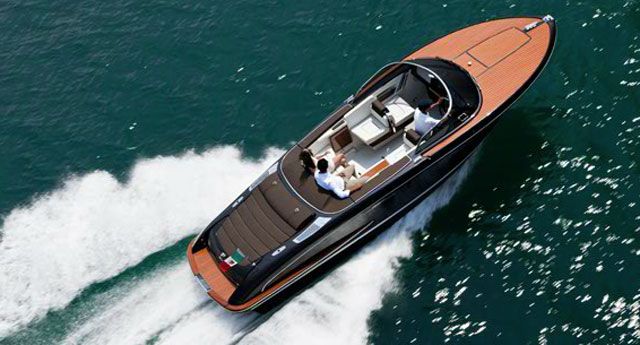 There is no marque more desirable or distinguished than that of Riva - and despite its relatively diminutive scale, the Iseo is a fine example of the work this famous Italian boatyard can produce. At just 27 feet in length, it is the rather glorious result of an effective working relationship between Officina Italiana Design, Advanced Yacht Technology and the team of designers at Centro Stile Ferretti group. Described by Riva as 'the noble heiress to a centuries-old history of excellence and craftsmanship' you get plenty of traditional mahogany trim, allied to no fewer than 20 coats of varnish. You also get an electrohydraulic bimini top and a waterproof, automobile-style soft-top that can be used while cruising. Whether as a tender for a larger yacht or as a standalone trailer boat, it's a craft any right-minded boater would dearly love to own.




4. Trawler Yacht and Aft Cabin

Beneteau ST44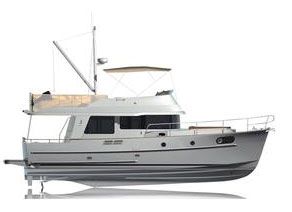 Manufacturer: Beneteau
UK Dealer: AM Dickie & Sons

The Beneteau Swift Trawler 44 is all about comfortable, self-sustained long distance cruising. As the second largest of the four-strong range and an upgraded replacement for the ST42, internal space is particularly generous with enormous headroom, a useful 4.25-metre beam and an extraordinary degree of natural light. The wheelhouse enjoys significant extra width and the very extensive flybridge incorporates seating capacity for eight people, pleasantly arranged around the two-man helm. As you might expect of a dedicated cruiser, it also comes with a long-legged 1,400-litre fuel tank and the same excellent sea manners for which the Beneteau ST range has become justly renowned.




5. Sports Cruiser up to 45 feet

Windy 31 Zonda
Manufacturer: Windy Boats AS
UK Dealer: Express Cruisers Ltd





Like all Windy boats, the 31 Zonda is named after a wind - in this case, the warm, dry 'Viente Zonda' which blows down from the Andes in Argentina - but it's the concept of the new boat that deserves our appreciation, because this fast weekender is designed to hark back to the glory days of the deep-V hull. There's no hardtop and no radar arch - just a great hull and plenty of horsepower. Focused on a deep, secure cockpit and a performance-driven helm, the Zonda's simple accommodation is designed around the needs of an overnighting couple. There is a single sleeping cabin down below, with a double bed, a shower compartment and a small galley. The 24-degree, deep-V hull can be powered by single or twin sterndrive installations from Volvo, up to a maximum of 440hp - and build quality and performance are everything you would expect from the illustrious Windy stable.




6. Sports Cruiser above 45 feet

Princess V52
Manufacturer: Princess Yachts International
UK Dealer: Princess Motor Yacht Sales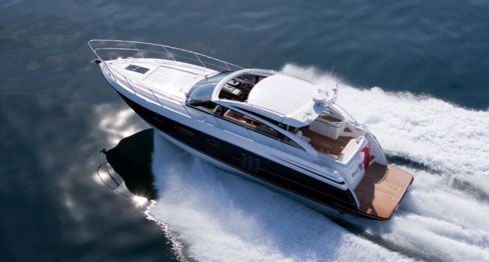 Positioned slightly toward the lower end of the nine-strong V-Class range, the cleanly designed Princess V52 is a beautiful looking sports cruiser that does a great job of blending the indoor space and the external environment. A large sunroof above the helm position, allied to an expansive wraparound screen, helps bring a genuine flavour of open boating to the spacious deck saloon. Below decks, in addition to a full-beam owner's stateroom and a generous forward cabin, you get a fully fitted galley and a lower saloon with a separate entertaining area that can be converted to provide additional berths for guests. In short, the V52 is a very attractive and very cleverly conceived cruising boat.




7. Flybridge up to 55 feet

Jeanneau Prestige 500
Manufacturer: Jeanneau
UK Dealer: BHG Marine, Bleu Water Marine, Cambrian Boats Limited, Cyril Johnston & Co, Euroyacht, Network North Wales, Walton Marine, Lansdale Marine & Leisure & Property LLP, LH Morgan and Sons Ltd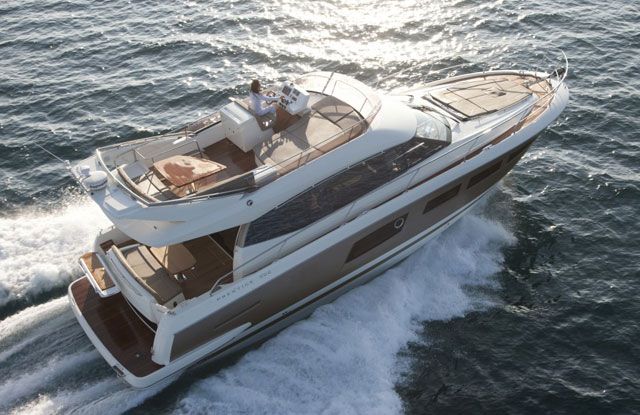 The Prestige 500 is a very highly decorated craft. Not only has it won the trophy for 'Best Interior Design' at the World Yachts Trophies and the prize for 'Best Motor Yacht' at the Nautical Design Awards, but it has also now romped home at the Motor Boat of the Year Awards. Designed to offer genuinely comfortable living areas for the entire crew, the huge flybridge is also a genuinely versatile living space. With its 1,300-litre tank, this 29-knot boat also enjoys a very decent range of around 250 nautical miles (at a cruising speed of 24 knots). And with three cabins, two heads compartments and six berths, it strikes a fine compromise between external space, internal accommodation and cruising performance.



8. Flybridge above 55 feet

Sunseeker Manhattan 63
Manufacturer: Sunseeker International
UK Dealer: Sunseeker London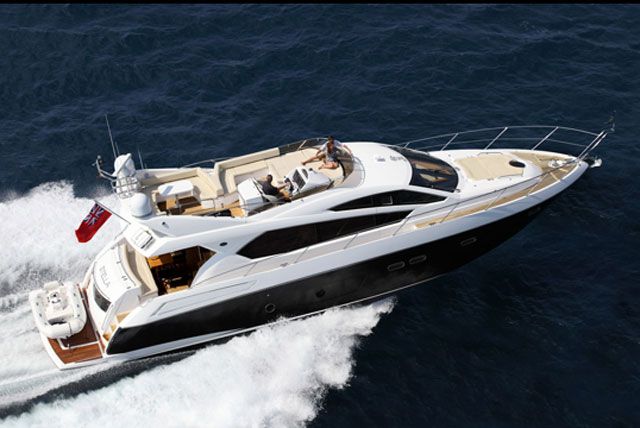 Sunseeker has been pushing the size boundaries in recent years. In the luxury long-distance cruising range, the immense 155 Yacht is due for completion in 2014, and in the high-performance Predator range the impressive 130-footer is now the imperious flagship. But between these two product lines, enjoying some of the best elements of both, is the three strong Manhattan range, with the 63 at its heart. This luxurious 33-knot, open-deck sports boat has accommodation for up to eight guests and two crew members, an easy cruising speed of around 23 knots and a useful range of up to 270 nautical miles. And with the option of IPS drives, you can expect an attractive blend of performance, handling and economy.




9. Custom Yacht

Ferretti Custom Line 100
Manufacturer: Ferretti Group
UK Dealer: Ventura UK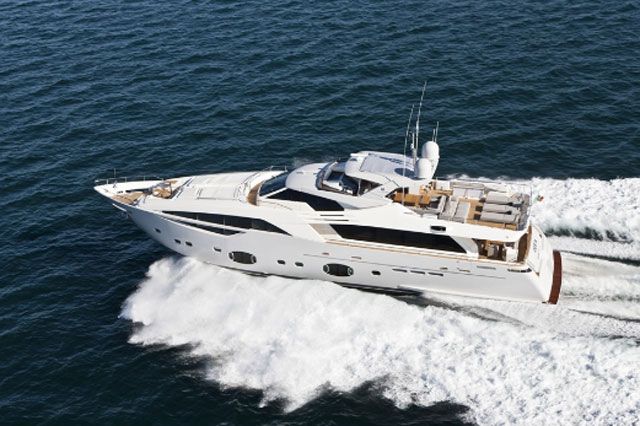 The new Custom Line 100 comes from the extraordinarily prestigious Ferretti Group, which also counts Pershing, Riva and Mochi Craft among its portfolio. Designed to lend a more youthful and sporting dynamic to a practical broad-beamed motor yacht, the CL 100 provides generous internal light, quality materials and calm, muted colourways. In addition to the external ten-man dining area, there is an internal lounging area with a modern L-shaped sofa, a chaise longue and a crystal-topped table. The ensuite guest cabins on the lower deck (with two double beds and four singles) are all accessible from the central lobby - and the central stairway also provides access to the helm station and the upper deck with its U-shaped divan. If serenity afloat is what you crave, the CL 100 is tough to beat.