See more articles
New RIBs from Zodiac
Zodiac Marine will be unveiling two new RIBs at this year's PSP Southampton Boat Show - the N-Zo 600 and the Medline 540.
Zodiac has worked with renowned Italian designer Vittorio Garroni to produce the N-Zo 600 and if previous n-Zo incarnations are anything to go by, its Mediterranean styling, impressive performance figures and soft ride will be a big draw.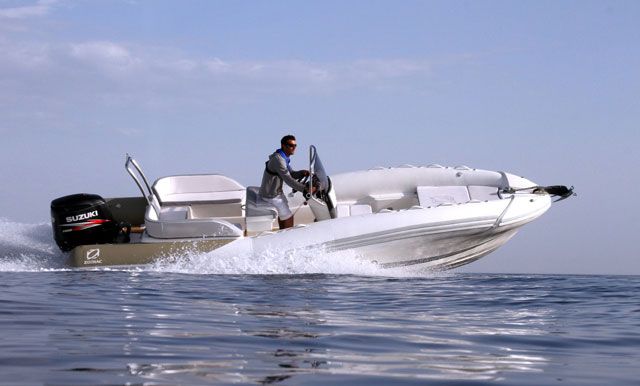 The Medline 540 is designed for ease of use, with a hull that generates plenty of go from moderate engine power. It will take a single outboard of up to 100hp in a dedicated engine well surrounded by a teak-lined bathing platform. Considerable thought has gone into the ease of launch from a trailer, keeping weight to a minimum without compromise to the strength and longevity of the boat. Both new craft can be viewed in the Zodiac stand (DO25) at the PSP Southampton Boat Show.