See more articles
Must see kit at the Southampton Boat Show
With the Show due to start at the end of the week, we picked out a few of the gems
The Southampton Boat Show is always well worth a visit - not just for the power and sailing boats on display, but also for the huge range of kit and equipment... here are just a few of the gems...

Exposure Marine's new glare-free, high beam lights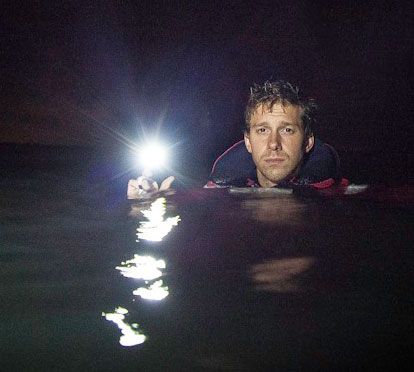 The new Exposure Marine X2 compact, lightweight, rechargeable light, combines an intense, high-power searchlight with white and red beam modes, together with economy and low beam options for working on deck. The red beam options help protect your night vision from glare, whether working close up or checking the windex on top of the mast.  The lights are designed specifically for MOB search situations, and take personal safety to a new level.  With up to 70 hours burn time, the X2 waterproof, aluminium anodised, casing floats beam to the surface, and features a strobe and SOS flash option.

Exposure Marine have developed the X2 specifically for the extremes of the marine environment, using the high power, low-weight technology of their sister company's pedigree mountain bike lights. With the benefit of extensive testing and input from Ian Walker and the Abu Dhabi Ocean Racing team in the 2011/12 Volvo Ocean Race, the X2 breaks new boundaries in high powered safety lighting.

The X2 enables easy switching between bright white beam, for searchlight mode, to red light mode to protect against dazzling. The 700 lumens, high output, white searchlights are brighter than a car headlight, and will last for one hour on full and three hours on medium beam. The soft, low beam red is perfect for chart reading, whilst high beam red will light the top of a 31m Volvo 70 mast. The red beam ensures that any on deck work, whether checking instruments, searching the bilges, or trimming sails can be achieved without dazzling the crew and impairing their night sight.




Go green with Henri Lloyd
The launch of the Blue Eco collection saw Henri Lloyd become the first international marine clothing company to engage in an infinite recycling programme which marked the start of what Henri Lloyd believe will be an important journey to reduce the environmental impact of their operations and act as a catalyst for others in the industry to follow suit. Since the original launch Henri Lloyd have built upon its expertise and produced a wider choice of performance sailing wear using the same 'infinite loop' system  including the Blue Eco Bomber Jacket, Fleece Jacket,  Fleece Hat, Fleece Scarf, Neck Gaiter and Fleece Gloves.

The Blue Eco products are all manufactured using highly regarded TP Eco recycled polyester fabric developed by Teijin – a Japanese company specialising in developing environmentally friendly products and services. Using ECO CIRCLE™ (Teijin's revolutionary recycling system) Henri Lloyd were able to produce the first ever entirely sustainable sailing wear through its own Blue Eco 'infinite-loop' recycling system.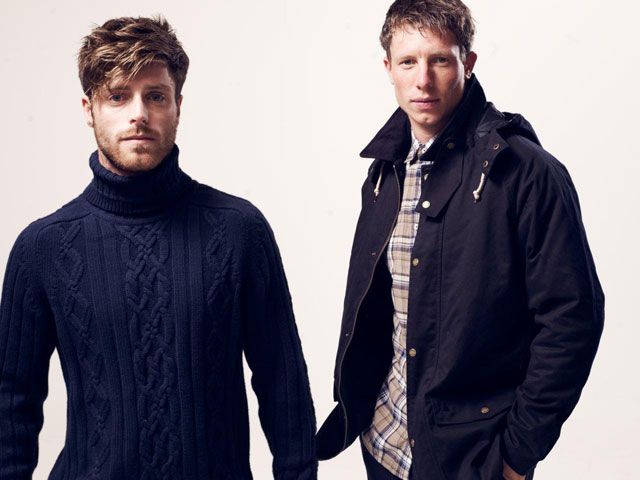 Musto style
Fresh from winning a silver medal, British 470 sailors Luke Patience and Stuart Bithell joined Musto in the studio to help launch the company's AW12 lifestyle collection, which you'll be able to see at the show. Here we can see Luke wearing the Stern Roll Neck in navy, RRP £120, while Stuart wears the Waxed Deck Coat in Navy £200  and the Brushed Check Shirt in Earth, £65





Beta's economic engines
As well as celebrating its 25th birthday, marine engine specialists, Beta Marine will be exhibiting its range of compact, reliable engines on stand G070. Beta Marine offers a range of quiet, low emission engines suitable for all types of boats from day boats up to 60ft yachts as well as a range for inland narrow boats; prices start from £3,290. Also being exhibited at the show, on the Hybrid Marine Ltd stand (E033) will be a Beta Hybrid engine which can use up to 75 per cent less fuel.


Sperry's Sea Racer
This great new shoe from Sperry retails at £110 and is available in a men's and a women's fit. It features Sperry Top-Sider's GripX3 Technology to give sailors sailors 'the ultimate grip and traction. The Adaptive Wave Siping disperses water underfoot to reduce slippage on wet/ dry surfaces, while a non-marking Hydro-Grip Rubber provides stickiest outsole for maximum on-deck traction and Sperry Top-Deck 360 provides full surface grab and grip for all-round performance. The shoe also has a removable footbed and toggle fastened shoe laces.

New Harken furler
Harken will be launching its new Harken ESP Furler which has been designed with the cruising sailor in mind. This new simplified Furler has fewer components making it quick to install and easy to use. While keeping the signature Harken construction details that ensures a durable, reliable furling system.

Harken is running a competition throughout Southampton Boat Show to win a new Harken ESP Furler. To enter visit Harken at Southampton Boat Show on stand G039 to complete a short entry form.

For information on the boats at the Show, see Five Hot New Sailing Boats at the Southampton Boat Show and 8 Must See Powerboats at Southampton Boat Show.