Since the integration of Mastervolt into the Marine division of Actuant Electrical, the engineers of both companies have been busy working toward a system that can make the most of their combined technologies - and the result of all that effort is the 'CZone MasterBus Bridge'.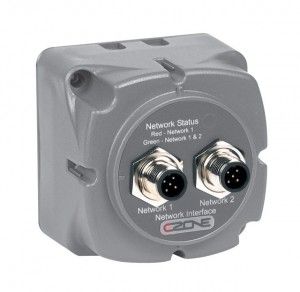 The Bridge is a simple plug-in link between the MasterBus and CZone systems that reads both protocols and allows units from each manufacturer (and others that use BEP's NMEA2000) to become fully compatible. This means that components such as pumps, alarms, battery chargers and monitors can be controlled from a single touch screen unit.

As with all Mastervolt products, the Bridge is made from robust, corrosion-resistant materials. It also has strategically-placed screw holes, allowing it to be attached to any convenient surface. Two simple 5-pin universal sockets facilitate the quick and simple connection of the two network cables, and an LED indicator shows the network status.

Marc Persoon, Mastervolt's Marketing Manager, said: "The CZone MasterBus Bridge has been developed to connect two great systems together and bring you the best of both worlds. By connecting the Bridge into an existing system, it will allow a boat owner to expand a boat's systems without having to stick with just one manufacturer." The CZone MasterBus Bridge (complete with a two-year warranty) will be available from the first quarter of 2012, and will include all the necessary connector cables.

For more details see Mastervolt.