See more articles
Extra outboard choice from Yamaha
Tweaks to the Yamaha range for 2012
Yamaha has tweaked its outboard line-up for 2012 with some carefully judged developments. The midrange F115 outboard was already one of the cleanest, most efficient four-stroke engines on the market but now, this DOHC (Double Overhead Camshaft) model is even better. Utilising Yamaha's proven EFI System, a micro-computer adjusts the fuel-air mixture for clean, efficient combustion, and Yamaha's 'PrimeStart' choke-free starting and 'Wide Range Power Trim & Tilt' system make it easy to operate too. For 2012, the F115 will be available in long, extra long and counter-rotating configurations.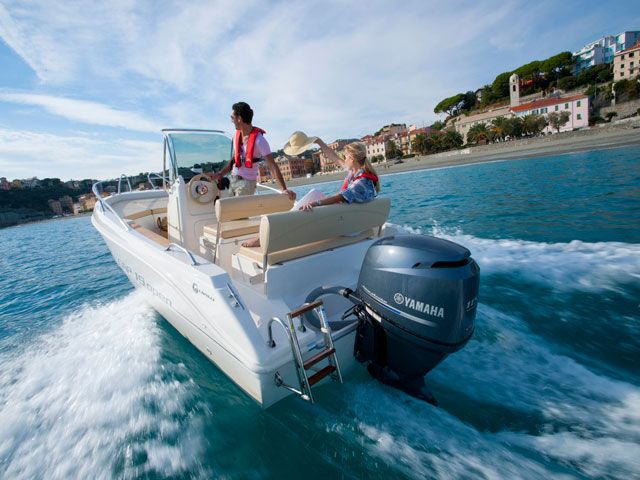 There are also three new X-shaft outboard variants of the popular F70, F80 and F100 models. These engines are designed for larger, more substantial craft, and can cater for the 25-inch transom heights often found on RIBs, commercial boats and catamarans.

Even the F150 has benefited from a fresh upgrade, with the addition of Y-COP to its armoury of assets. Y-COP (otherwise known as Yamaha - Customer Outboard Protection) is an anti-theft system with a built-in electronic immobiliser controlled by a handheld remote control. It is activated by the simple push of a button (much like the electronic keyfob for a modern family car) so the engine cannot be started while the device is locked. For more on this and the rest of the Yamaha 2012 engine range, see Yamaha.