See more articles
Cashback for outboard buyers
When your outboard engine can cost more than a car, it's good to see a pre-season 'cashback' offer to ease the pain...
We all know that powerboating is an expensive business. The boat, the training, the insurance, the equipment, the electronics, the towing, the storage - they all cost money. And that's to say nothing of the launching, the recovery, the transport, the maintenance and the fuel. We all know it's a costly business but we carry on because we love it. And yet the one element of the experience with a price tag that seems out of all proportion to the product is the outboard engine. We live in a world where a Honda outboard with a Civic engine can cost more than a Honda Civic car. And if you buy a small powerboat, chances are the engine on the transom will be more valuable than the boat to which it is bolted.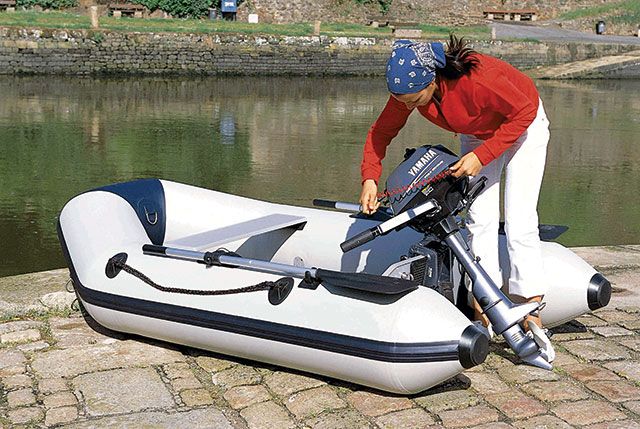 It is therefore excellent news to see Yamaha fronting up with a pre-season deal that might actually help alleviate some of the pressure. Forget free carry bags and pretty accessories - here we have a straightforward commitment from Yamaha UK to give a 'Cash Back' cheque to the buyer, worth ten per cent of the RRP of the chosen model. It applies to four-stroke outboards of up to 25hp from participating dealers, bringing no fewer than 32 engines into the scheme. And happily, all carry the same benefits you would get from existing full price Yamaha outboards - not least a five-year leisure warranty, plus a free RNLI Offshore membership package worth £68.

That means that even on Yamaha's smallest F2.5AMHS outboard, you can expect a total offer value of at least £134 - and if you buy one of the larger units in the scheme, you could get cash back of up to £563.90. High Thrust versions for displacement hulls are also included, so whether you need a primary powerplant for a small craft or an auxiliary engine for something larger, a fresh outboard for the new season might be just that bit more affordable than you thought. The only stipulation is that purchases need to be made by 30 April 2013, so if you're looking to make the powerboater's most painful investment, you would do well to make it happen fast. See Yamaha for details.