See more articles
Atlas launches baby davit
If you have a relatively small cruiser and you fancy getting some fresh toys on board, this new baby carbon davit might be just the thing.
As the latest (and smallest) addition to the Atlas range, it can be used where lighter loads need to be safely handled. It will lift and manoeuvre loads of up to 125 kg, making it ideal for marine toys, engines, generators, service equipment and life rafts. And because the davit itself weighs just 9 kg, it remains portable and very easily handled.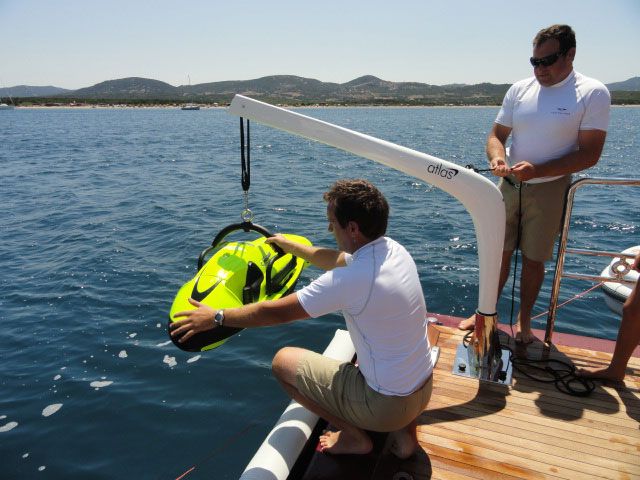 The davit reaches from 0.9 to 1.5m with a height range from 1.3 to 1.8 m. A sheave box with a 3:1 ratio allows easy lifting by hand and the job can be made even simpler by means of the optional manual self-tailing winch. Capable of rotating through 360 degrees, the multi-deck sockets allow a single Atlas baby davit to be positioned on the fore deck, aft deck or upper deck. It can even be mounted through the deck and sealed with a watertight cap. For further information about the latest range of Atlas carbon products, see Atlas or Super Yacht Doc.