See more articles
Anniversary Yamaha unveiled
Waverunner launched to mark the company's 50th birthday…
A new Yamaha WaveRunner personal watercraft has been created by Yamaha Motor (UK) in celebration of the company's 50-year racing heritage. Unveiled at the London Boat Show, the World Grand Prix (WGP) WaveRunner is designed to be the very embodiment of Yamaha's racing spirit.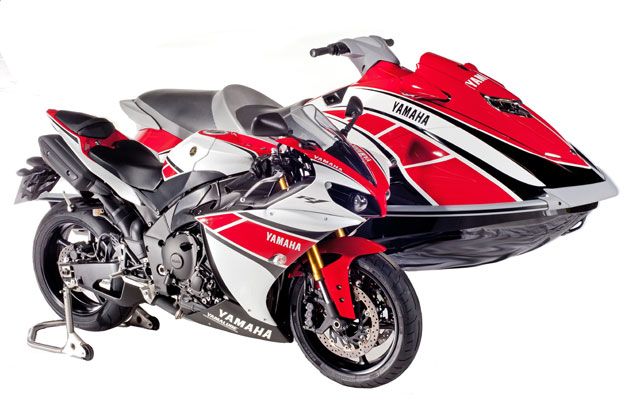 Since May 1961, when Yamaha first participated in a grand prix race, the passion and spirit of racing has run throughout the company. It's therefore good to see that the new PW uses the same striking speed block livery as Yamaha's WGP Anniversary Edition motorcycles.

Under the (rather lovely) skin, the WGP WaveRunner is based on the VXR, which features Yamaha Motor's 1,812cc marine engine, the largest displacement engine ever used in a production watercraft. This naturally aspirated, high-output power unit is complimented by NanoXcel hull technology, resulting in great acceleration, top speed and handling agility, together with surprising fuel efficiency.

And if that armoury of talents isn't quite enough to tempt you, customers buying a WGP WaveRunner will get not just a limited edition owner's pack to certify the number of the ski but also a pair of VIP tickets to a British Superbike round in 2012, courtesy of the Swan Yamaha team. Priced at £13,499, demand for the limited edition WGP is expected to outstrip supply, so if you want one, you may need to be quick. For details see Yamaha.