See more articles
Mobilarm moves on up
Mobilarm joins forces with Marine Rescue Technologies
Global marine safety equipment provider, Mobilarm, has joined forces with Europe's largest Personal Locator Beacon (PLB) manufacturer and pioneer, Marine Rescue Technologies, the company behind the leading marine PLB brand, Sea Marshall.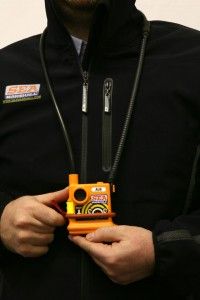 The result of the acquisition is the formation of the world's largest technology company dedicated to marine safety and man overboard technology, and apparently signifies the coming of a new era in the acceptance and application of PLBs within all maritime applications.

Lindsay Lyon, CEO of Mobilarm, said: "With David Marshall at the helm, Marine Rescue Technologies and the Sea Marshall brand were the original driving force behind the introduction of PLBs into the marine market, so we are delighted to count this highly-regarded organisation as part of Mobilarm. David has dedicated a lifelong career to the improvement of maritime safety relating to persons lost at sea and the company shares Mobilarm's approach to innovation and technology. This, combined with an experienced distribution network and portfolio of EU-approved products will help Mobilarm take the world of PLBs and man overboard safety technology to a much wider market."