See more articles
Largs kicks off Active Marina Programme
Largs Yacht Haven has been officially recognised as an RYA Active Marina - and to kick off the summer programme, it has held a very well attended Active Marina Ladies Day
The aim of the day (and of the Active Marina programme itself) is to help boat owners make the most of their boats by increasing confidence and skill levels as well as helping them meet new people in the marina. On the day, the Scottish marina put on a great day, with both power and sailboats attracting participants from as far afield as Durham.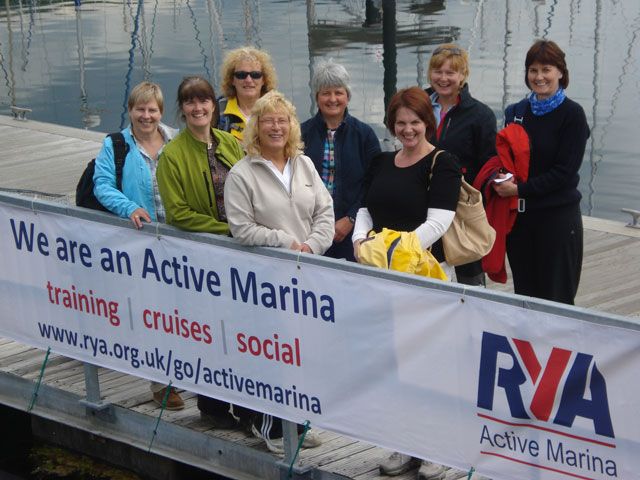 Carolyn Elder, Director of Largs Yacht Haven, said: "The event was a great success and the feedback from all the ladies was really positive. In fact one comment was that they would have liked to have lunch out on the boat so there was less distraction from the work, so that's a good sign. It was such a great opportunity for me to put more faces to names and to spend some time with our customers. We can't wait until the next event now."

The next event will be a RIB Cruise in Company on Sunday 19 August. Leaving from Largs Yacht Haven and cruising to Port Bannatyne, it promises to be an excellent day out with expert instructors leading the cruise, as well as offering advice, instruction and handy tips to all participants. To find out more about the Active Marina programme in Scotland, visit RYA Scotland - and for more information on the Active Marina events at Largs see Largs Yacht Haven.