Jobe, the popular watersports brand is to enter the market in 2012 with an innovative collection of wakeboards and bindings. But one board in its range is still blank - and it will remain that way until a member of the public creates a winning design, which the company will pick from its Design-a-Wakeboard competition.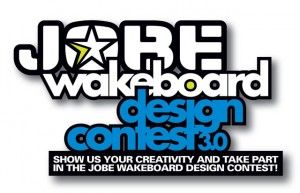 Not only will the winning designer see his wakeboard displayed in 100,000 brochures all over the world, but the board itself will also be put into production as a genuine part of the 2013 Jobe range. If you want to be in with a chance, all you have to do is carry out the following five steps:

(1) Visit www.jobesports.com/myownwakeboard;
(2) Click on 'Design Instructions' and study the design brief;
(3) Click on 'Design Instruments' and download the necessary files to get started;
(4) Create your own Jobe wakeboard;
(5) Click on the 'Upload Design' button to upload your design and fill in your data.

This is a rare chance to get involved in the exciting and vibrant world of watersports design, so get your thinking cap on and upload your design before the competition deadline of 30 March 2012. Best of luck. See Jobe for details.