See more articles
Boat Charter Guide: Earn Money By Renting Your Boat On Click&Boat
How to make money and earn extra revenue by renting your boat on the Click&Boat platform – and stand out from the fleet!
More and more people prefer to travel the world with complete freedom and flexibility, taking advantage of the sharing economy and the possibility to charter boats in any destination. This means owning a boat can allow you to make a profit! Platforms such as Click&Boat offer many different types of boats such as sailboats, yachts, or motorboats in over 60 countries. Pick where and when you want to sail with ease. All you have to do is choose from the 40,000 boats in 60+ countries!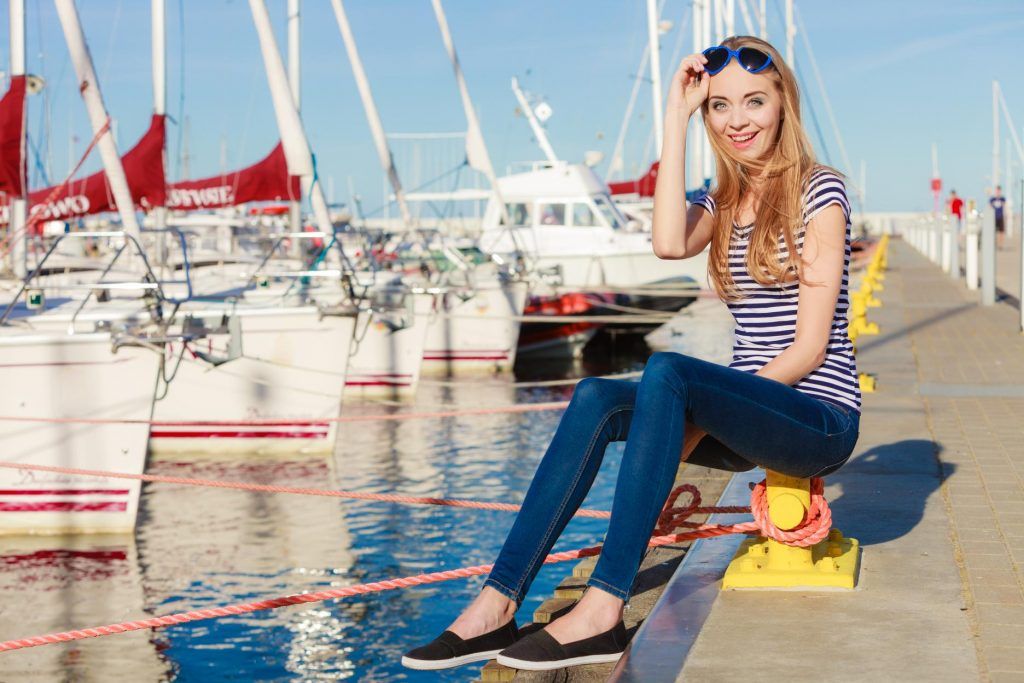 The boat charter market is growing
The market share for boat charters is expected to grow substantially over the next 10 years. Therefore, adding your boat to the Click&Boat fleet could be a great way to offset the costs included in owning a boat, which can be very expensive! Maintenance costs, docking fees, and insurance can cost a boat owner up to 10% of the boat's value on average per year. So, why not take advantage of the boat charter market and alleviate those high costs.
Click&Boat makes boat hire seamless, easy, and secure for renters; boat charters fast, secure and easy for boat owners. To add the boat to the platform, go onto the website, create your account on the top right corner and fill in the information. Then, we will be there to help you with the rest of the process.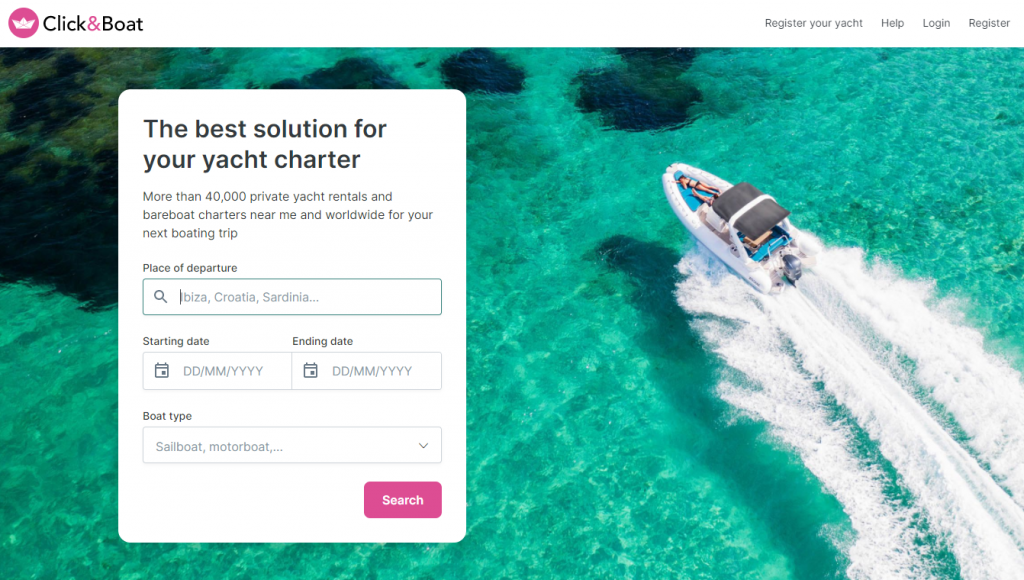 The leader of boat charters: Click&Boat
Click&Boat brings private and professional boat owners, as well as keen sailors who love to travel together so everyone can get out on the water and explore the world from a different perspective. Boat charters are made easy and more accessible with Click&Boat, with customers booking sailboats, catamarans, motorboats, and yachts for a day, a week, or more. There are plenty of boats to choose from and new countries, cities, or boats added to the platform weekly.
Similar to Airbnb, the work does not stop after you add your boat onto the Click&Boat platform. The good news is that once your boat is registered on the platform, an account manager is assigned to your listing(s) and will contact you. They will check the listing with you, look at the legal compliances and certifications needed, and more. If you have any inquiries about your boat charter listings, you can contact your account manager.
3-Step Guide for your boat charters
Boat charters are easy when you prepare beforehand. If you also ensure a great service for your clients, you will greatly increase your chance of bookings in the long run. There are three stages of a boat charter: before, during, and after. We will go through some tips to make your boat chartering service great for both you and your clients!
Step 1: Preparing your boat charter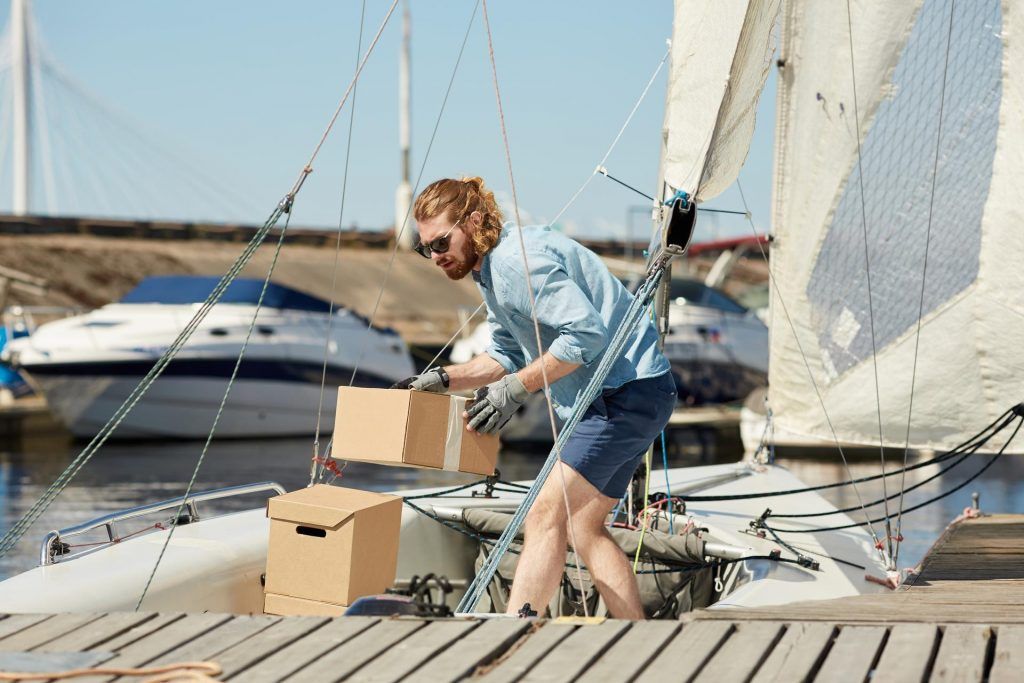 Instant bookings are the most successful boat charters. Short booking times make the whole process faster. How is this achieved? Creating a boat listing with a complete description! The more information about your boat and the service you provide is added to the listing, the more likely the client will be to select your boat for their sailing holiday. Plus, the more bookings you have the more likely you are to be on the first page when customers search for your destination!
To create a complete boat listing description you should include:
Many clear and good quality photos of your boat
Extra costs within the booking
Destinations the boat can go to
Permissions needed for certain areas
Boating license needed to skipper
The second part of preparing a boat charter is making sure your boat is clean, fully operational, safe, and ready for the clients. The boat and service should match the photos and description provided in the listing. Make sure the fuel tank is full and any other advertised extras are included when the client comes
aboard. This can include freshwater tanks, VHF radio, drinking water, and more. The registration and documentation needed should be all in a good state aboard and life jackets should be provided for each passenger. The last key part of making your boat charter listing the best available is an ongoing maintenance and regular cleaning and inspection process after each rental.
Step 2: The booking process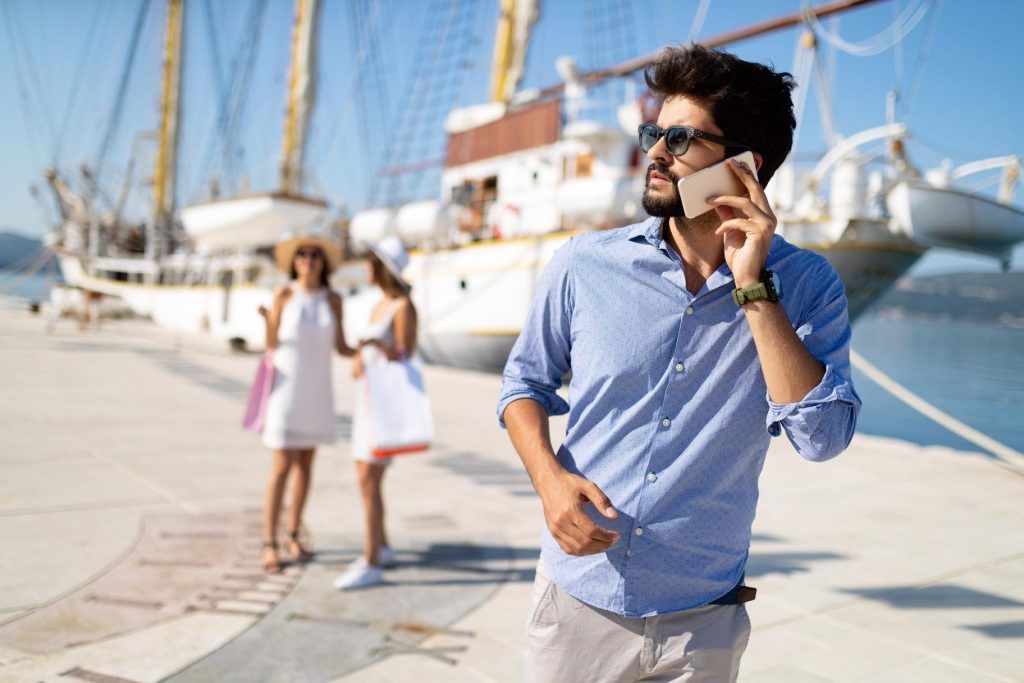 The more responsive you are in the chat, the better. The Click&Boat app makes it easy to respond as quickly as possible to potential clients. Furthermore, your phone's calendar can sync with the confirmed bookings made on the website! That way, you avoid last-minute cancellations! The more cancellations you get, the more likely you are to move down the search result list.
The second aspect of good communication is making sure the documented policies and procedures for clients are done. Do you allow food and/or alcohol aboard? Can your guests utilize your refrigerator or cooler? Do you allow fishing onboard? You should have clear guidelines and policies for clients including the use of your vessel, and rules, regulations, and safety requirements that should be followed while chartering.
Step 3: During the charter process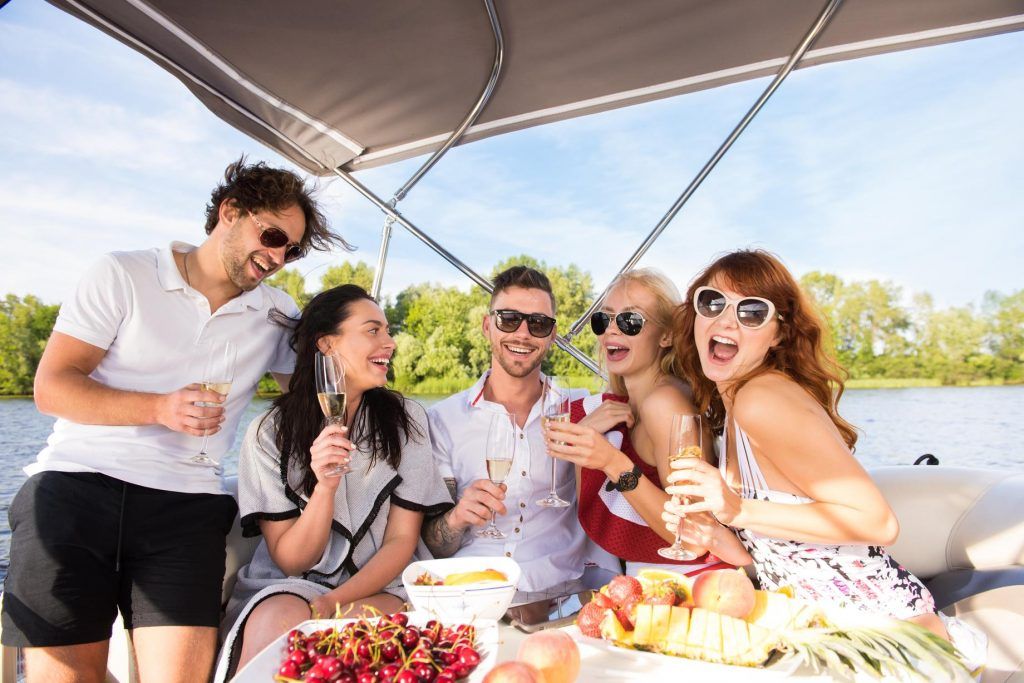 A five-star review can be easier than you think! A boat charter needs great hospitality during the check-in and check-out process. Details such as the deposit should be handled beforehand and contactless check-ins are encouraged to this process faster.
For those offering luxurious boats or boats with cabins, a welcome gift may be a great way to add a more personal touch to your service. This could make your clients very happy and in turn, make them want to return or leave you a good review after their rental. Ensure your clients know where all of the relevant documentation is for the vessel in case they get stopped by local authorities.
After the boat charter
Once the charter is done, follow up with your clients and ask for them to add their reviews to the website! Good reviews drive your listing higher up on the search page and give future potential clients a testimonial of your service.
How to become a super owner on Click&Boat
The Click&Boat platform has a special feature for the boat owners that give a particularly great service. Being a super owner has many different benefits within the platform. The first benefit is more visibility with the super owner tag and filter button. You will also get promoted on our social media platforms such as Instagram and Facebook, get invited to special events, and access new features rolled out on the app and website before the other owners.
The criteria* for becoming a super owner includes:
More than 5 bookings
3 or more reviews
More than a 4.5 average on reviews
85% response rate
Less than 20% cancellation rate
*The criteria are subject to change as the owner community continues to grow and evolve with time.
Visit Click&Boat today and add your boat to the fleet!