See more articles
New Ben Ainslie Henri Lloyd clothing collection
Unashamedly patriotic, this new leisure range celebrates Ainslie's fifth Olympic challenge
Specialist marine clothing brand Henri Lloyd and Ben Ainslie CBE, triple Olympic gold medallist have launched The Ainslie GBR 3 Collection.

The Ainslie GBR 3 Collection is unapologetically patriotic, featuring a red, white and blue colour story combined with a union jack motif, use of Bens sail number and his signature. The range comprises casual lifestyle clothing for men, women and children and features Hoodies, Polos, T's and caps.






The range has been launched to celebrate Ben's sailing career to date, which includes four Olympic medals, nine World Championship titles and nine European Championship titles, aswell as various big boat campaigns. Ben is already Britain's most successful Olympic sailor of all time, but London 2012 will see Ben competing at his fifth consecutive Olympic Games, for his fifth medal.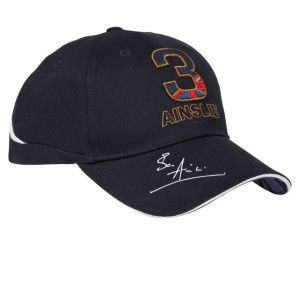 "It's an honour that Henri Lloyd have again decided to launch a clothes range under my name, it was exciting to work with them on the development of the Ainslie GBR 3 Collection and I'm really pleased how it's turned out, it looks great! Henri Lloyd has sponsored me since the Atlanta Olympics in 1996, it's good to know that such an iconic brand is supporting my Olympic campaign and I look forward to working with them for many years to come," Ben Ainslie commented.

"The Ainslie GBR 3 Collection is part of our continued commitment and support of Ben," said Paul Strzelecki; Henri Lloyd Joint Chief Executive. "Our relationship started in 1996, and it has been amazing to see him accomplish so much in his sailing career so far. We  are very excited about our future together and wish him all the best in Weymouth this Summer and after that his  re-entry into the America's Cup with Oracle Racing"

Henri Lloyd and Ben have a long history together; he has been supported by Henri Lloyd since 1996 which has included his Sydney, Athens and Bejing gold medal winning successes and other big boat campaigns. The collection will be available after Easter.