See more articles
How to Spot a Scam on Boat Selling Websites
If you are currently in the process of buying a boat, this article will help you identify fraudulent listings on boat buying websites. Whilst the act of buying a boat should be an exciting occasion, there are unfortunately some who see this as an opportunity to scam boat buyers.
Due to the pandemic, many processes have had to become digital, including boat buying. Scammers have seen this as a chance to increase their fraudulent activity on boat buying websites and, unfortunately, boats.com is no exception. Whilst you shouldn't be paranoid, as the vast majority of listings are made by respectable individuals and professional boat dealerships, it's always best to educate and protect yourself  against any scams.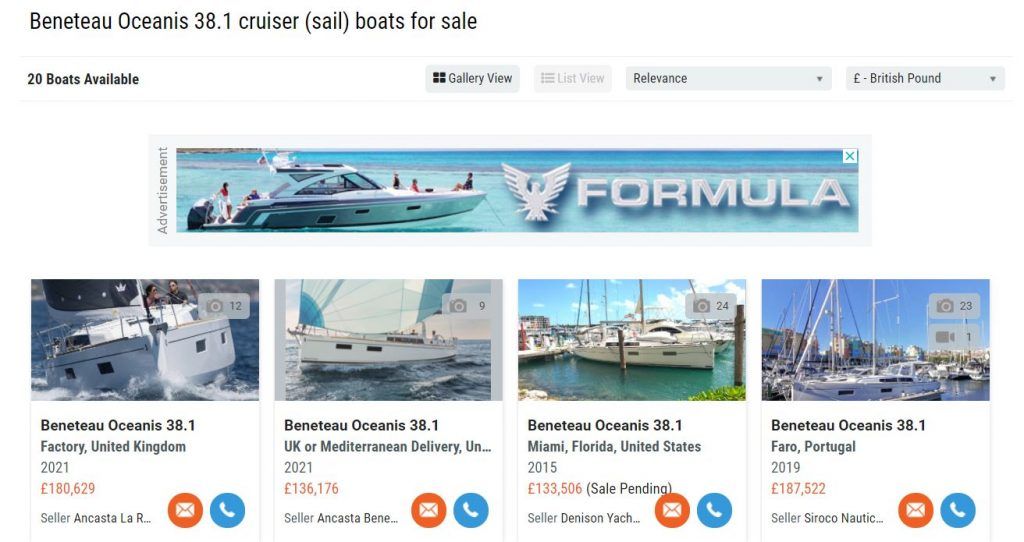 Here are our top tips for identifying fraudulent boat listings:


Check the business' website, social media and other online presence. Making sure that content on social media goes beyond the last week or so.


Never give any PINs, bank card details, passwords or other sensitive information.


Always see the boat in person and, in cases where this is not possible, ask for a full tour of the boat via video call.


Always check the prices of other similar boats to see whether the asking price is suspiciously low.


If you have seen a potentially fraudulent listing on our website, send us an email at ecs@boats.com and make sure to include the ad reference number along with "potential scam" in the subject line. In order to identify fake listings, it's important to know how scammers operate. Here we list the 4 most common scams that we see online:






Bargains Way Below Retail Price
If you see a boat with a price that looks too good to be true, it's probably exactly that- too good to be true. Scammers will often try and entice boat buyers with incredibly low prices that are way below retail price. Therefore, if you are interested in a boat check similar boats on boat buying websites such as boats.com or Boats and Outboards. This will help give you an idea of the boat's retail price. If the difference in the price of the boat and others listed is significant it is likely to be a fake offer.
Phishing Scam
Another way that fraudsters like to catch people out is by messaging or emailing potential buyers with harmful links. This type of fraud is also know as "phishing". "Phishers" usually pose as brands claiming a shipping or other type of fee is outstanding or asking for a login or personal information. Never give out any personal information before checking the source's authenticity. You can also call your bank, Amazon or whichever service they claim to be, to verify the communication. Phishing scams will use strange email addresses and if the "business" they are posing as usually contacts you in a different way or never sends messages of this type, it is most likely fraud.
Asking for Sensitive Information
A scammer's goal is to obtain sensitive information related to your bank details in order to steal your hard earned money. When talking to a seller on a boat selling website, bear in mind that a legitimate seller would never ask you for your bank PIN, bank card details, passwords or other sensitive information. If someone asks for this information, don't provide it and make sure to report them.
Asking for Money Early on in the Process
Scammers usually jump the gun, asking for down payments, shipping fees and other dubious payments before you've even laid eyes on the boat (given that it doesn't actually exist!). Pandemic permitting, always visit the boat in person and meet with the buyer. If this isn't possible, you can ask them to arrange a video call to show you the boat.
Main image: Michael Geiger on Unsplash