Back to search results
15 Christmas Gift Ideas for Sailors
Struggling to find the perfect present for the sailor in your life? Here are a host of gift ideas
From clothing, to toys and gadgets... there are plenty of things that a keen sailor will enjoy, here are just a few ideas to get you started...








Nice jacket
Gill's Spinnaker jacket is a stylish crew jacket that is ideal for wearing both on board and ashore or in the dinghy park. Available in men's (navy/red or white colourways) and women's (purple or white colourways) cuts, it's a versatile jacket that's sure to become a favourite. See Gill Marine.
RRP: £140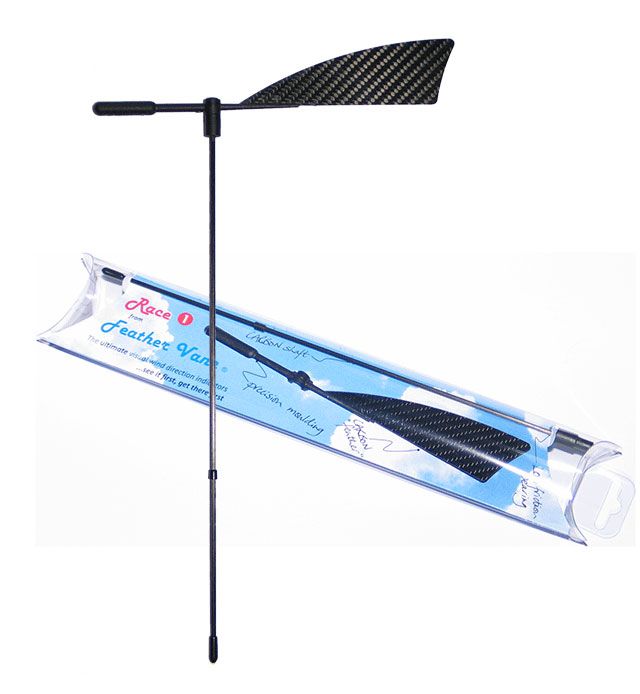 Carbon wind-indicator
Want to be the envy of the dinghy park next season, and have an ultra-sensitive wind indicator to boot? Check out the rather sexy-looking carbon Feather Vane  wind-indicator from Race 1, which handily fits to a standard burgee clip – although a bespoke clip ( priced at £3.49) is also available. See your local chandlery or Marathon Leisure
RRP: £22.49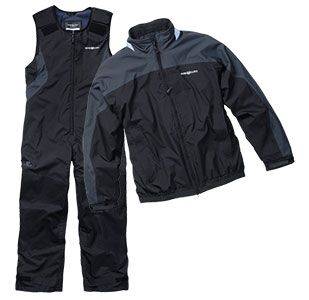 Warm midlayer
Henri Lloyd's Nero Jacket and Salopettes are just the thing for colder weather sailing. The TPT outer protective layer offers 100 per cent water and wind protection, whilst the thick pile lining in the jacket offers excellent thermal insulation. The salopettes offer the same external protective, as well as Cordura reinforcement in the seat and knee, but provides insulation through a fleece lining. Both the jacket and salopettes benefit from handy side, chest and thigh pockets all with non corrosive zips. See Henri Lloyd.
RRP: Jacket: £135 Salopettes: £135

Autopilot
Featuring an integrated rudder reference module Lewmar's new autopilots are widely compatible with popular control units and should be easier to install.
RRP: From £1,400




Antique pond yacht
Rather than a cheesy model yacht, why not get the sailor in your life a real antique pond yacht. These are working models that were used for racing and have been carefully renovated by Josh Ritchie. See Pond Yacht.
Prices from around £375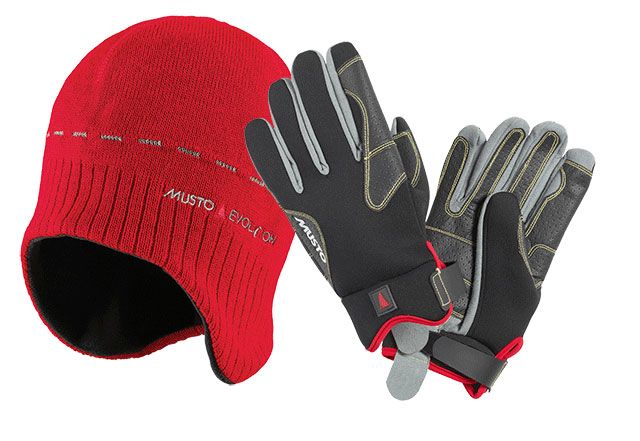 Hat and gloves
Musto's Evolution beanie is made from wool/acrylic mix for maximum warmth and comfort. The beanie also features earflaps and 3M reflective stitching.

Meanwhile, the company's Performance Winter Glove is the ideal thing to stop those fingers suffering in the colder months. Made of neoprene with a high grip palm in durable polyurethane and reinforced fingers to minimise rope burn, the glove is designed to withstand the harshest conditions, without hindering your dexterity. See Musto.
RRP: Gloves: £25.00 Hat: £30.00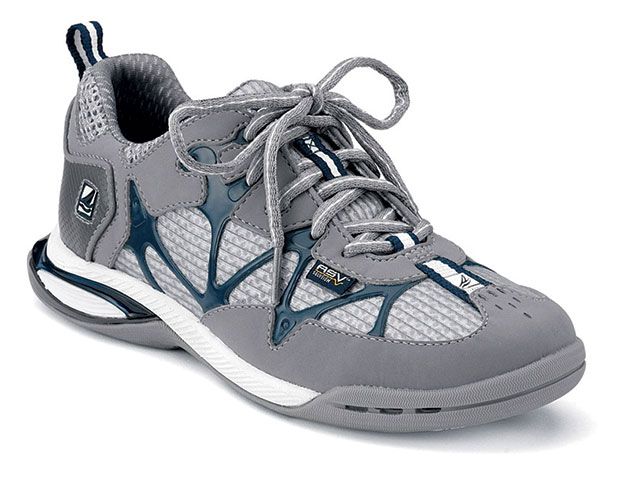 Sailing trainers
Sperry's ASV Athletic Boat Shoes are very lightweight but substantial. Quick-drying they are ideal for wearing both on board and ashore (they have slightly stiffer soles than some sailing trainer designs) and they look great too. See Sperry Topsider.
RRP: £110



Sailing boots
Sebago's Marine Squall Boot is light, with a flexible sole and very comfortable. The inside is lined with 200 grams of Thermolite fleece, and the outside features carefully designed drainage to protect the wearer from the outer elements.
RRP: £169.99

New winches
Harken's Performa Carbon Racing winches are the business… so why not treat your yacht to some new deck hardware? The Performa features a sandblasted drum optimised for halyard and sheeting applications using smaller high-tech racing lines. See Harken for details.



Activity book
Perfect for young sailors, Claudia Myatt's beautifully illustrated activity book is a companion to the brilliant beginners' book RYA Go Sailing. Full of puzzles, games and quizzes it's an ideal way to keep young sailors busy on shore.

RYA Go Sailing is a brilliant too for beginners of any age, illustrated with Claudia's lovely cartoons, it is both inspiring and informative. See Claudia Myatt for details (you'll see some of her lovely original paintings and prints on her site too).
RRP: Go Sailing: £9.99 Activity Book: £6.99

Sunglasses
Okay it might be winter, but the world looks brighter with new sunglasses. Bolle's Anaconda glasses feature polarised, polycarbonate Lenses, so they're ideal for sailing. Available from a variety of outlets including LDC Sailing.
RRP: £99.00



Reading matter
39270 is the official book covering the Volvo Ocean Race 2011-12. Packed with fabulous images, it's a vivid documentation of the calms and the storms experienced by the crews as they raced around the world. Available from South Atlantic Publishing.
RRP: £30.00 + P&P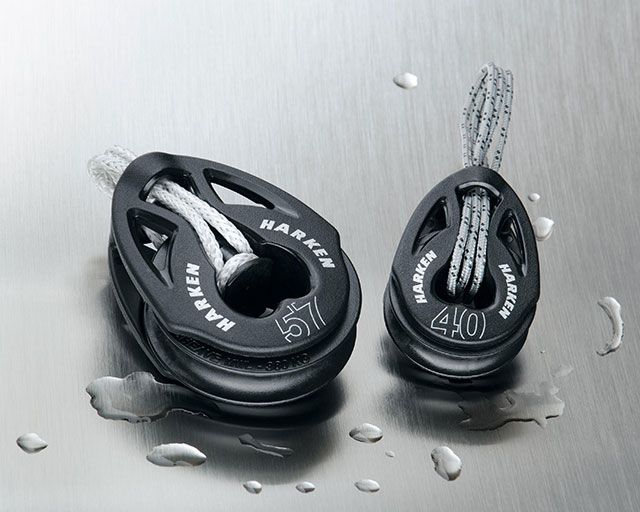 New blocks
Perfect stocking-fillers, whether it's a set of sheet or halyard blocks, or maybe a special mainsheet block or system... These smart blocks are from Harken.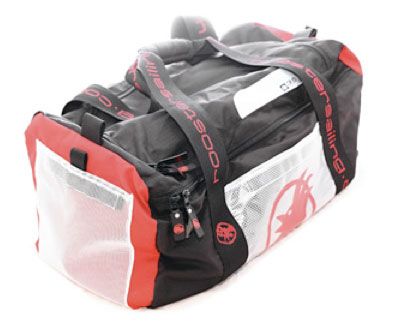 Bag up all your kit
Why not start the new season with a nice new kit bag? It's amazing how nice it can be to ditch that old grotty one with the broken zips! This example from Rooster Sailing is big enough to fit all your sailing gear, with handy side pockets and a smart black/red/white design. It's available in three sizes 35, 60 and 90 litre.
RRP: 35 Litre: £37.50; 60 Litre: £42.00; 90 Litre £47.50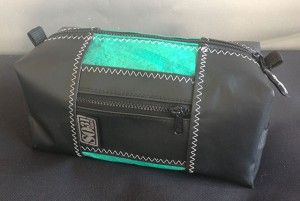 Meanwhile, SO31 Bags is a brand new company with a wide range of smart sailcloth bags with real style, including a great washbag made from sailcloth.

The Medina washbag is hand made in the UK and uses sail cloth from the one and only Groupama 4, winner of the 2011-12Volvo Ocean Race. The ultimate offshore souvenir, the green material is called 3Di and is the ultimate in sailing technology when it comes to sails. A true original! For more info see SO31 Bags.
Length 26cm, width 12cm, height 12cm
RRP: £32.00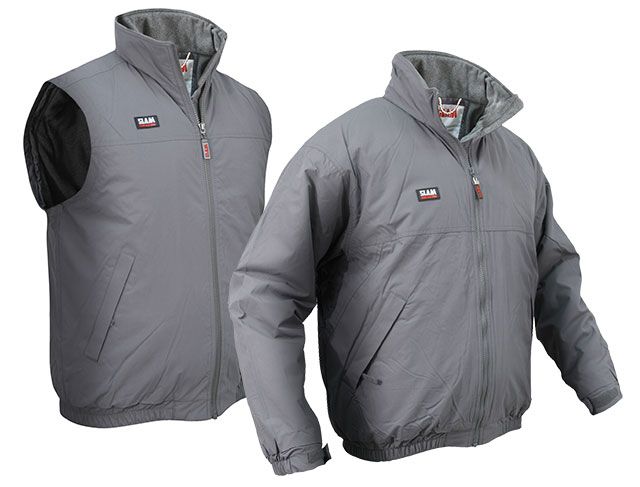 Winter gilet
Slam's Winter Sailing Vest is water-repellent and fleece lined, with two fleece lined front pockets and an internal pocket. Perfect for sailing and shore wear. Looking for something warmer still? Slam's Winter Sailing Jacket is lined with a 330g fleece inner and an additional 60g padding layer to ensure maximum warmth in cold conditions. It also has  adjustable cuffs, two fleece lined pockets and a waterproof roll-away hood. See Slam UK for details.
RRP: Gilet: £88.00 Jacket: £116.50

After more ideas? Take a look at 10 Christmas Gift Ideas for Powerboaters.